On 26 January 2009, we lost Anthony Salisbury (AJ) to ASPS. AJ's fiancé, family and friends remain committed to finding a cure for ASPS. In February 2009 they organized the"Knockin' Down ASPS" event. During this fundraiser they collected over $19,000. Of that money, $3,000 went to AJ's family, and $16,000 were donated to the laboratory of Dr. Glenn Dranoff at the Dana Farber Cancer Institute in Boston. Dr. Dranoff is the developer of the GMCSF Cancer Vaccine (GVAX) which has been used in the clinical trial on ASPS patients at the Dana Farber since November 2005. Dr. Dranoff is currently analyzing the samples and data that were collected during the trial. It is our hope that his analysis and conclusions will lead to a new cancer vaccine clinical trial. We wish to see more clinical trials that may lead to finding an effective treatment and cure for ASPS patients.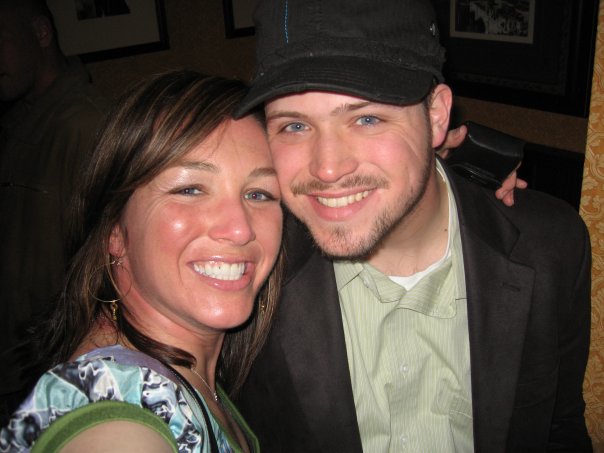 Here are few words from Katie Nemgar, AJ's friend and one of the fundraiser organizers:
"Thank you to everyone who assisted us in the ongoing battle against Alveolar Soft Part Sarcoma. The Knockin' Down ASPS Committee is extremely happy to announce that we raised over $19,000!  We can't thank each of you enough for your support! The majority of the money that was raised will be sent to the Dana Farber Cancer Institute towards ASPS research, more specifically to the research of Dr. Glenn Dranoff.  The remainder of the money will go to the Salisbury family as they pay off some of AJ's hospital bills.

Although AJ was unable to physically attend our event, we know that he was there in spirit.  He would have been proud to see everyone come together to spread the word and work toward finding a cure for ASPS.  We think of AJ often and he is dearly missed.  We are grateful to have had the opportunity to know such a genuine person.

We have decided to make Knockin' Down ASPS an annual event in memory of our good friend.  As the year moves along and plans come to fruition, you will be notified of upcoming information regarding next year's event.  Our hope is that everyone who participated this year will be able to join us next year!  Once again, thank you to everyone who is helping us in Knockin' Down ASPS!"
To read more about AJ, and the fundraiser, visit http://www.KnockinDownASPS.com/.
______________________________________________________
Yosef Landesman, Ph.D.
President & Cancer Research Director
Cure Alveolar Soft Part Sarcoma International (iCureASPS)
e-mail: landesmany@yahoo.com