Lung metastases affect a significant part of the ASPS patients at some point of their life, they can be very multiple and wide spread. It is very important to detect them early for an optimal management so all ASPS patients have to be monitored for the possible lung metastases development. For ASPS patients the use of aggressive surgery, appropriate diagnostic imaging, and long-term surveillance for metastases are critical to achieve long-term survival (Kayton et al 2006). If recurrent lung metastases appear, repeated surgeries to remove these tumors are recommended as their removal has been shown to improve survival (Liebl et al 2007).

Generally there are two ways to remove or destroy lung metastases:
1. Resection – by a standard open lung surgery (by a thoracotomy or sternotomy approach) or VATS (video-assisted thoracic surgery). It is a challenging task and not always technically feasible, each case is different due to the size, number and location of the metastases and only thoracic surgeon will be able to say based on a CT scan if a given case is resectable. To be eligible for a resection lungs have to be the only active metastatic organ with the primary tumor resected and other metastases successfully treated before.

2. Ablation – a local treatment done percutaneously by an interventional radiologist using one of the less invasive methods (cryoablation, radiofrequency ablation or LITT) or by non-invasive methods (stereotactic radiosurgery (SRS) or tomotherapy).Previously, we reviewed the use of stereotactic radiosurgery (SRS) here.
Now, we will discuss laser assisted surgery for the removal of multiple lung metastases in a surgical procedure. Open lung surgery (by a thoracotomy or sternotomy approach) is a gold standard if the goal is to resect all lung metastases. Lung metastases smaller than 2 mm often cannot be seen on the CT scan. Open surgery allows the surgeon to visually inspect the lungs, as well as palpate (explore by touch) the lung tissue. An experienced surgeon can find a metastasis as small as 0.5-1 mm by this method. Traditionally, lung metastases are removed by "wedge" or "lobe resection". In that type of surgery, tumor (or tumors) are removed from the lung by stapling and clamping devices. Due to the geometric straight lines and angles of the stapler, the removal of lung metastases by this method results in a considerable loss of healthy lung tissue. Loss of a large amount of lung tissue can ultimately lead to a decrease in lung function. Another downside of this technique is the limitation of the location – there has to be an open edge to use a stapler. This means that tissue is removed in the shape of a pizza slice. If the metastases are centrally located or deep seated they are not accessible for this surgical tool. Hence, metastatic disease to the lungs is considered to be unresectable unless a whole lobe or a lung is being removed. ASPS is often a very disseminated disease, with all of the lobes affected. In this case, resection is not feasible using the conventional stapler assisted method. In some cases, complete resection can still be done by a new technique – laser assisted resection. To use this technique, the surgeon employs a special medical laser. The advantages of this tool are a high degree of precision and an ability to resect deep seated and centrally located metastases without critical loss of lung parenchyma. Using the laser, the surgeon can follow along the contour of the metastasis and remove it, thereby sparing much of the healthy lung tissue and its function. This may be crucial for patients with multiple metastases. It provides the patient with a better quality of life and allows repeated surgery, if needed.
Dr. Axel Rolle, from the Department of Thoracic and Vascular Surgery, Coswig (Dresden), Germany has been working on this laser technique since 1988, developing therapeutic laser technology for the resection of lung tissue (parenchyma). Lung parenchyma contains 80% water, and is of very low density (lots of air chambers). Therefore, in order for the laser to work in this type of tissue, it must have excellent cutting properties, and be able to control bleeding easily (coagulation). The first lasers in use were based on 1064nm wavelength laser. Dr. Rolle has developed and is using since the late 90-ties a longer wavelength laser of 1318nm, which is emitted from Nd:YAG. He found that this laser has both better precision when cutting, preserving the tissue around the metastasis, and improved bleeding control. Dr. Rolle has published these findings demonstrating the clinical benefit of this technique (Rolle et al 2006 (1)). This procedure is an unique opportunity to remove maximal tumor load from the lungs in a parenchyma-saving and lobe-sparing approach.
In a recent scientific publication, Dr. Rolle reported the results of a study, which aimed to define the role of his new 1318-nm Nd:YAG laser, in order to preserve lung tissue for patients with multiple lung metastases (Rolle et al 2006 (2)). During the period of that study: January 1996 to December 2003, a total of 328 cancer patients were treated with the new 1318 nm Nd:YAG laser system. A total of 3267 lung nodules were resected by the laser (an average of 10 tumors per patient (range 2-124). Despite the unusually high number of the resected metastases due to the most difficult cases being referred for his surgery the lobectomy rate was only 7 %.
Dr. Rolle concludes –
"This new 1318-nm Nd:YAG laser facilitates complete resection of multiple bilateral centrally located metastases and thus is lobe sparing. Outcomes are better when metastases are removed completely from the lung for long-term survival than those patients who had incomplete resection".
Dr. Rolle contact information at the Center for Pneumology and Thoracic and Vascular Surgery, Academic Teaching Hospital of Dresden University: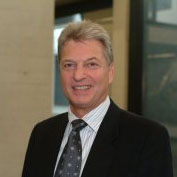 Dr. Rolle
Fachkrankenhaus Coswig GmbH
Neucoswigerstr. 21
01640 Coswig
Germany

Phone: 0049 (0)3523 – 65 102
Fax: 0049 (0)3523 – 65 103
E-mail: prof.rolle@fachkrankenhaus-coswig.de

More information about laser surgery:
1. Dr. Rolle performed laser assisted resections on at least two ASPS patients with very multiple lung metastases. You can read one first hand experience at this link. 
2. Patient Education – Lung Cancer Program at UCLA. Click this link.
3. Read more about laser resection at the National Cancer Institute website: http://www.cancer.gov/cancertopics/factsheet/Therapy/lasers

4.  Lung laser surgery at Royal Brompton Hospital in London, England. The Sarcoma team at the Royal Brompton Hospital is the designated exclusive provider for Thoracic Sarcoma Surgery Services in London and the South East of England.
________________________ 
Yosef Landesman, Ph.D. (in cooperation with Olga Tkatcheva)
President & Cancer Research Director
Cure Alveolar Soft Part Sarcoma International (iCureASPS)
e-mail: landesmany@yahoo.com